Who We Are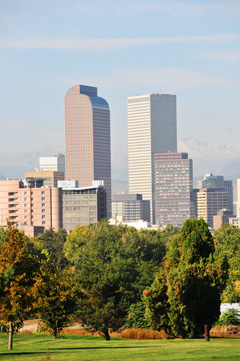 Latitude 39 Engineering & Development Consultants LLC (Latitude 39) has offered a team of knowledgeable and experienced professionals in Civil Engineering, Land Development and Landscape Architecture since December 2002. We specialize in integrated engineering and design services for public and private sector clients. Latitude 39 has completed projects all over the Denver Metro and Front Range. These projects include various industrial maintenance facilities, Habitat for Humanity houses, large commercial developments, fast food restaurants, high-end multi-family units and affordable housing projects and multiple Municipal projects.
Areas of Service
Our firm is licensed in and has projects in Colorado, New Mexico and Nebraska.
Our Philosophy
Relationships are the most important part of our business and we believe that responsive service, a quality product, and timely deliverables are the foundation for mutually beneficial relationships and continued success. Latitude 39 does more than finish the job. We build partnerships based on client service, mutual respect, and ethical conduct while meeting your priorities, budgets, and deadlines.
Latitude 39 always looks out for what is best for our clients and seeks to engage municipal staff in creative solutions to create a win-win situation for all parties involved.
We weigh in with our expertise in roadways, infrastructure, site grading, and drainage to ensure that the goals are met in the most cost-effective way.
Sustainable Design Achievements
This design team has had ample experience with sustainable designs. Cathy Johnson is a certified LEEP AP and has a certified LEED Platinum project along with a targeted Silver project beginning construction. Our experience in ensuring that this project meets the client's expectation of integrated design process will include applying LEED concepts and designs where possible.
Grading, Erosion and Sediment Control Education
Our firm has pursued additional and frequent continued education to remain on the cutting edge of State, Federal and MS4 requirements. This team has had proven experience with the most current BMPs and design options. We appreciate the complexity of getting it right and keeping the contractor working without stoppages related to inspection failures. Cathy Johnson is a CDOT Certified Erosion Control Supervisor.
Areas of Service
Our firm has projects in Colorado, New Mexico and Nebraska.
Service Line includes
Civil Engineering which includes: land development, utilities, municipal projects (such as parks and libraries), transportation, drainage, mulit/single family residential, and forensic design solutions. Latitude 39 also offers a full service Landscape Architectural Design practice.

Back to Top