About Us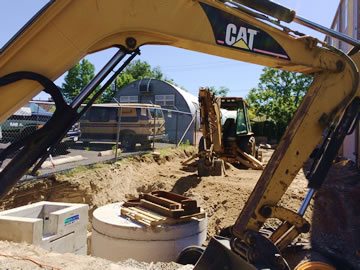 Latitude 39 Engineering & Development Consultants LLC specializes in integrated planning, engineering, and design services for public and private sector clients.
With extensive experience communicating with governing agencies, our team provides expert services backed with a strong local knowledge and perspective. Our delivery of comprehensive services is efficient in terms of time, cost and ability to respond.
By proactively maintaining communication with our clients and the rest of the project team, we reduce the likelihood of delays caused by misunderstandings or redundancy of effort. Latitude 39 is able to provide the full range of development services.
Sustainable Design Achievements and Practices
ThisThis design team has had ample experience with sustainable designs. Cathy Johnson is a certified LEEP AP and has LEED Platinum and LEED Gold certified projects. Our experience in ensuring that projects meet the client's expectation of integrated design process will include applying LEED concepts and designs where possible.

Back to Top